Self-Storage Facility in Hattiesburg, MS
For 15 years, A-Advantage Mini Storage has provided customers with access to clean, safe storage units from Hattiesburg, Forrest County, Oak Grove, and Petal, MS. We offer 24/7 access to units and safe, secure facilities for your peace of mind. Our storage units come in many sizes, and we offer both month-to-month and long-term leases.
Family-Owned Self-Storage Facility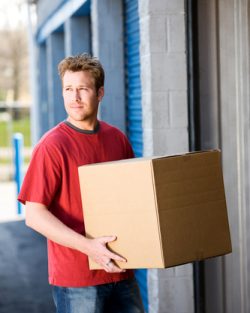 Don't have enough room in your house to store your belongings? Rent a storage unit from A-Advantage Mini Storage today and reclaim some precious square footage! Our family-owned and -operated storage facility in Hattiesburg, MS has rented to locals for the past 15 years. Whether you're looking to store a full room or a full floor, we've got you covered—we have storage units in a variety of sizes, from 5'x10' to 10'x30'. Worried that your fancy TV or old pictures may get damaged in storage? Our units also have insulated moisture barriers to reduce in-unit temperature and potential damage of your property. You'll have access to your belongings 7 days a week with our gate access security system, and we also have a well-lit property and 24-hour video surveillance to keep you and your stored items safe at all times.
Looking for short-term storage or don't want to sign a long-term contract? We offer month-to-month leases that can be renewed as often as you'd like, for your convenience. We keep our prices flexible and take pride in our customer service. However, if you are thinking about long-term storage, we've got a deal for you! If you pay for a year's worth of storage in advance, you'll receive a free month of storage. Our owner also lives on-site to make sure your storage is safe and your needs are tended to at all times. Take a look at just a few more reasons to choose us for self-storage:
Our self-storage facility has 24-7 CCTV video surveillance.
Our storage units come in a variety of sizes to best fit your needs.
You'll have access to your storage 7 days a week.
Our owner lives on-site and will make sure your items stay safe.
You can choose month-to-month rental terms or long-term lease, depending on your preferences.
Get Your Storage Unit Today
Your storage will be safe, secure and accessible. Swing on by today to see what size unit works best for you and to discuss the rental terms you'll need!
Family owned and operated self-storage facility serving the following areas:
Hattiesburg, MS
West Hattiesburg, MS
Lamar County, MS
Oak Grove, MS
Rawls Springs, MS
Sumrall, MS
Oloh, MS
Purvis, MS