When you're looking for a place to stash your belongings that's safe, secure and conveniently accessible, there's no better option than A-Advantage Mini Storage. Our self-storage units in Hattiesburg, MS offers you convenience and security, along with flexible pricing and terms!
Personal storage units designed to fit your needs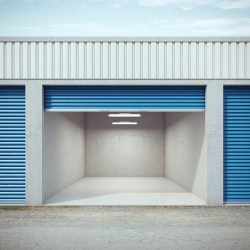 No matter how much you're planning on storing with us, we have storage spaces in many different sizes to meet your needs. From 5'x10' to 10'x30', we're well-equipped to accommodate storage demands of all sizes, along with outdoor storage units. Stop by and consult with us about whatever it is you're storing and we'll pair you with a space that's perfectly suited to house it.
We also offer flexible pricing and discounts to best fit your needs. Whether you own a home or a business, our storage facility has you covered.
Are you not sure of how long you'll need to use a storage unit? Try a short-term month-to-month lease with us. If you're considering long-term storage, we offer discounts with our long-term leases. If you sign a year-long lease and pay in advance, one month of your storage will be free!
Protection and security with our storage rentals
Worried that your small storage units may get too hot? Our units have insulated moisture barriers to keep your belongings safe and to keep the temperature low. You won't find quality self-storage units near Hattiesburg, Forrest County, Oak Grove, or Petal, MS better equipped to withstand the elements!
We also have 24-hour video surveillance and keep our facility well-lit for your security. You can access your belongings 7 days a week with our storage facility's gated security system. Our advanced security features don't just make your stored property safer, they'll also provide you with peace of mind.
You'll also be able to access your belongings any day of the week. Our gates are open from 7 a.m. to 8 p.m.
If you're interested in renting a storage unit from us and want to learn more about them or our prices, swing on by today or contact us at 601-408-2365. We look forward to meeting with you.